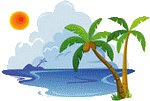 Caribbean Stud Poker strategy is simultaneously pretty simple and extremely complex. How is this possible? Well, learning the exact, optimal strategy for Caribbean Stud is nearly impossible, due to the large number of hands where the decision of whether to raise or fold is extremely close. However, it's also very simple; by following just a couple basic rules, you can make sure that your Caribbean Stud strategy is as close to perfect as possible,
without spending days memorizing lengthy charts.
The Two Golden Rules of Caribbean Stud Poker Strategy
No matter how you decide to play Caribbean Stud Poker, there are two simple rules to follow that will cover most of the situations you find yourself in, and will always allow you to make the right play. Caribbean Stud strategy boils down to choosing whether to fold or raise after looking at your hand and the dealer's up card. With that in mind, here are the two most important rules to know:
If you hold a pair or better, raise no matter what the dealer's up card is.
If you hold a hand that's less than ace/king high, you should always fold, regardless of what the dealer holds.
That's it! If you follow those two rules religiously, you'll come close to playing optimal Caribbean Stud Poker strategy no matter what you choose to do on the remaining hands.
Caribbean Stud Strategy for Borderline Hands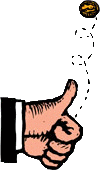 Those two rules leave us with one question: what do we do when we have a hand of ace/king high? The good news is that it doesn't matter very much what you choose to do here. However, if you want to squeeze as much as you can out of these hands, there are a few tips you can use to improve your results slightly.
Generally, you want to raise when the dealer's card matches one of your own, since that significantly reduces the chances of the dealer holding a pair. You should also feel better about raising when you hold high cards in addition to your ace and king, or if the dealer's up card is lower than
most of your cards.
But as we said, this part of Caribbean Stud Poker strategy won't matter too much in the long run. Perfect optimal strategy results in a house edge of about 5.22%. If you simply raise only when you have a pair or better, that only increases the edge to 5.47%. If you want to get slightly more fine with your raises, raising when you have a pair or a hand of ace/king/jack/eight/three or better cuts that edge down to 5.31%. No matter how you choose to play these hands, all strategies that follow our two golden rules will come within a few tenths of a percent of the optimal strategy.
Caribbean Stud Progressive Jackpot Strategy
Almost all Caribbean Stud tables at a casino site include a $1 side bet that gives you the chance to win a progressive jackpot for making a royal flush. There are also lower payouts for other big hands, usually for a flush or higher.
Most of the time, this bet is a sucker bet. However, there is a point at which the jackpot becomes so big that it's worthwhile for players to take a shot at winning it. The exact point at which this happens depends on the rules of the progressive jackpot in your casino, but typically, the progressive jackpot has to be between $200,000 and $300,000 before playing the side bet becomes profitable.
More Casino Game Strategy