As kids, most of us learned to play a card game called "War". It was such a common game among children for its sheer simplicity. One card per player, highest card wins. Walk into just about any casino today and you'll find a card game called "Casino War". You might expect this adult-only version of the game to be more sophisticated, a bit more complex, but in fact, it is the exact same game of War we played oh so long ago.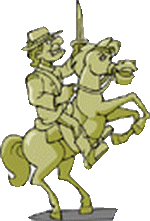 Casino War – Game Setup
Casino War is most often played with 6 standard 52-card decks, though 1, 2, 4 or 8 decks can be used. There may be multiple players at a table, often as high as 6, plus one dealer. Every player is competing only with the dealer, not among each other.
Casino War – Objective
The object of Casino War is incredibly simple. It is a game of high card. The player and dealer are each dealt one card, and the highest of the two wins. If your card is higher, you win. If the dealer's card is higher, the dealer wins. If it's a tie, that's when things get interesting!
Casino War – Card Ranks
Cards are ranked the same in Casino War as they are in Texas Holdem poker. The Ace is the highest, 1 the lowest. Face cards do not have equal value. The King is higher than the Queen; Queen higher than Jack. The cards are ranked as follows, highest to lowest:
Ace, King, Queen, Jack, 10, 9, 8, 7, 6, 5, 4, 3, 2.
Suits make no difference in Casino War.
Casino War – How To Play
A hand of Casino War starts out with the player posting a bet. The wager must fall within the stake limits of the table. For instance, if the limits are $1-$100, the player may post any wager between $1 and $100. Chips are to be placed in the small circle labeled for betting.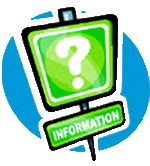 The dealer will then deal one card to each player and another card to himself. All cards are turned face-up.
If the player's card is higher than the dealer's card, the player wins an even payout on his bet. If the dealer's card is higher than the player's, the dealer wins and the player's bet is lost. But there is one more possibility, and that is what makes Casino War such a fun game to play… a tie!
If the player and dealer both have the same value card, such as Queen vs. Queen, you have two options. You can Surrender your hand, or go to War.
WAR: You must place a second bet equal to your original bet in order to go to War. The dealer will burn three cards from the top of the deck, then deal you the fourth card face up. He then burns three more cards, and again deals the fourth to himself, face-up. The highest card wins.
If you win, you win an amount equal to your original bet. If you lose, both bets are lost.
This is where the casino gets its edge in Casino War. Going to War requires a double bet, but does not offer a double payout for winning the War. This is why players have the option to Surrender.
SURRENDER: In case of a tie, the casino will give you the option to "Surrender" your hand, rather than wagering double and going to War. If you choose to Surrender, you lose half of your bet, but keep the other half.
War or Surrender?
It is generally recommended to go to War rather than Surrender your bet. The house edge for Surrendering is 3.7%, while going to War is only 2.9%.
Casino War – Tie Bet
There is one more wager you can place in most games of Casino War. You can actually place a bet on whether your hand will Tie the dealer's. The payoff is 10-to-1 for a Tie Bet, but the house edge is a dauntingly high 18%.
More Online Casino Games