Online casino scratch cards are the exact same instant lottery scratch cards you find in your local convenience store. They come in versatile themes, with different designs, price tags and max payouts.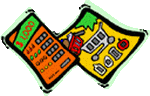 Playing casino scratch cards is as simple as scratching off the designated area by running your mouse back and forth with the button held down.
Initiating the purchase and play of casino scratch cards may vary slightly from one online casino to the next, but generally speaking they are all about the same.
How to Play Casino Scratch Cards
Just about every online casino has a selection of casino scratch cards on the games menu. Visit your favorite internet casino site and peruse the games lobby to find them.
Once you've chosen a casino scratch card you'd like to play, the screen will display the card and all the info you need to know about it.
Buying the Card: The price tag for casino scratch cards may either be preset, or interchangeable, kind of like a slot machine.
If you can change the price, there will be a "+" and "-" button, along with the current coin size showing. Select your wager amount and continue from there.
If the price is predetermined, you are usually given a choice of ten casino scratch cards to choose from. You click on the card you want to play and click to buy it. It will load in the screen on the left.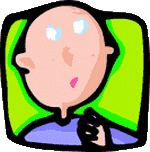 Reading the Card: The conditions for winning are often displayed directly on the card. Most often, you'll have to either line up three matching symbols in a row, column or diagonal line, tic-tac-toe style; or you'll need to get three like amounts anywhere on the card. If the winning conditions are not supplied directly on the face of the casino scratch cards, look for a Help/Rules/Pay Table button.
Position your mouse of the designated area and hold down the left-mouse button. Slide your hand back and forth and the surface of the card will start to scratch away, revealing the symbols and/or prize amounts below.
Ways to Scratch: There is more than one way to scratch off those casino scratch cards. A lot of avid scratch card fans who play the real cards from their local store will have a favorite item to scratch their cards with. Some will actually carry a particular coin with them, just for scratching cards. Others may use their car key or some other small, viable object, like a bottle cap or lucky guitar pick.
You will find these exact same items, and more, when playing online casino scratch cards. Click the Scratch Tools button and a selection of tools will appear. Click on your preferred instrument and it will take the place of your standard mouse cursor while hovering over the online casino's scratch cards.
There's one more way to scratch off your casino scratch cards, but most players don't use it because the physical scratching process builds excitement. However, the less patient players can always click the Instant Scratch button to instantly reveal the entire card.
Winning: If you've achieved a winning combination, your payouts are instantly added to your bankroll.
More Online Casino Games